Shop Airsoft now, pay later with Klarna.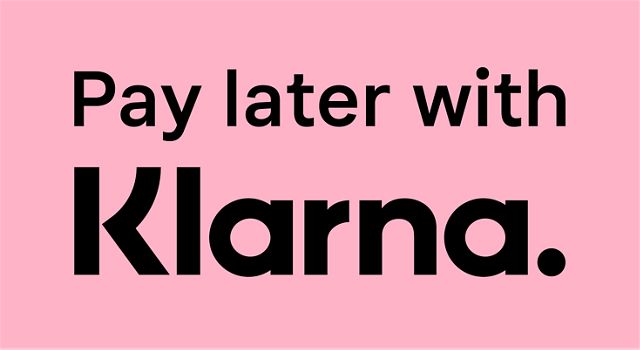 A new way to pay with Klarna.
Buy now and pay later thanks to Klarna. At the time of payment you can divide the total purchase into convenient instalments. The solutions that Klarna offers vary by country and can be up to 4 interest-free instalments.
How do I pay with Klarna
Choosing Klarna for your orders on AirsoftMania is very easy. When you pay, after entering your shipping details, you will be asked to choose your preferred payment method.
The options are:
Credit Card
Bancontact (Belgium only)
iDEAL (only for Dutch customers)
Shop pay
Apple Pay
Google Pay
PayPal
Klarna

Select Klarna and continue. You will be redirected to the Klarna website where you can decide which payment method to use, pay in one lump sum or in several instalments without interest.
Done!
How do I check my payments and payment schedule?
Log into your Klarna account on the Klarna app or via the Klarna website to check your payment schedule, and contact the Klarna service team if you have any further questions about this. You can also check your email to see if you have received an email from Klarna containing your payment schedule. If you can't find the email, be sure to also check your spam or junk mail folder and trash folder history.
If the payment is not sent by a deadline set by Klarna, a late payment penalty may be charged by Klarna.
Pros and cons of paying with Klarna
Pros
Instalment payments without interest or any additional costs.
Purchase protection. If there is a problem such as an undelivered product, you can stop payment and ask for a refund.
Fast credit approval. Choose your preferred payment option and make your payment in a few moments.
Klarna doesn't do a thorough check on the buyer, if the installment request isn't approved it doesn't negatively affect the customer's credit history.
Cons
There are penalties if a payment is missed.
Does not improve (nor worsen) your credit history.
Rejected applications. It can happen that your payment request with Klarna is declined, even if other previous requests have been successful. Klarna analyses requests individually and it doesn't matter if you've shopped with Klarna before.
Is shopping with Klarna safe?
Klarna employs the highest security standards to protect your data and personal information. All payment information is processed securely. No data is transferred to our shop or stored by Airsoftmania
All transactions take place via secure connections following strict security protocols
You can remove the linked bank account or card at any time
If you would like more information about how Klarna processes your personal data, please read their Privacy Policy. See Klarna's Cookie Policy for more information on how they use cookies and your ability to choose how to use them.
Penalties for non-payment
Please note that there are penalties for non-payment, so if you have any financial problems with your purchase, please contact Klarna customer service via chat on this page of the Klarna website.
Klarna allows you to pause payments in the event of a non-delivery, return or order cancellation: only after the problem with the merchant has been resolved can the appropriate refund procedures be activated. For more information on these and other aspects of how Klarna's services work, please refer to the respective official page on the Klarna website, which contains answers to all frequently asked questions.
How do I get a refund?
Refund requests for orders placed on Airsoftmania and paid with Klarna are identical to orders paid with any other payment system. If you request a refund according to our refund policy Klarna will receive this information and issue the correct portion of the refund. If the shop has issued a refund to you, but you still don't see that refund in your account, please contact Klarna's customer service team.
In this article, we will explain step by step how to calculate the energy in joules of your airsoft gun based on the muzzle velocity (FPS), and vice versa, how to derive the FPS (and m/s) based on the energy expressed in joules. Of course, we will also provide a converter that can help you verify the accuracy of your calculations.
Lots of surprises, exclusive discounts and special offers. And what's more, we've planned a finale with a bang. Airsoftmania's Black Friday will feature two different campaigns: Classic Black Friday and "The Fabulous 10" - the 10 best-loved airsoft guns at cost price.
You can now buy your fav airsoft gun on gear on Airsoftmania and split your purchase into 3 interest-free payments so you can spread the cost o...